Interstate Moving Just Got Easier with Olympic
Serving all of Puget Sound. Offices in Olympia, Tacoma and Federal Way
Olympic's experienced and professional movers will make your next interstate move easy. We're part of Wheaton Van Lines, one of the oldest and most respected moving companies in the US. 
In just a few simple steps, we'll provide you your quote, answer all your questions, create a move plan and schedule your move–all from the convenience of your home. No in-home visits required. It's that Simple! 
Let's get your interstate move started!
Step 1: Create a Virtual Interstate Move Survey
Using your smart phone's video capabilities, ReloCalc's AI technology converts your video into a complete, accurate detailed inventory of the items to be moved. It even calculates the number of boxes! No apps to download. No technical skills required. Easy to follow instructions.
 Don't have your smart phone with you? No worries. We'll send you a link for when you are ready.  
Have questions? Prefer an in-home visit? Call us at 877 547 7173!
Step 2: Complete a phone or video chat with our Move Success Team to confirm services and receive your quote
Step 3: Schedule Your move date
Step 4: Have a great move!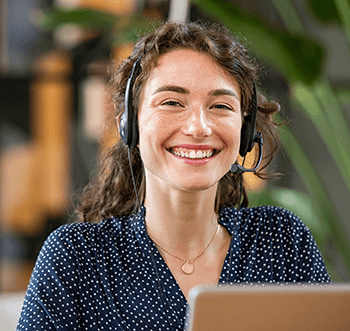 Call us at 877 547 7173. We're happy to help! 
Interstate Moving • Free, no obligation estimates • Guaranteed Price Quotes • Virtual Surveys • In Home Consultations • Packing Service • Van Line Storage • Anywhere in the US • Alaska and Hawaii • Full Valuation Coverage • Convenient Credit Card Payment • Fully trained and vetted staff